In the last post for this half-term, I'm going to take the opportunity to remind you of some opportunities!
First of all, the Media Magazine A Level Student Conference, December 13th
There are still tickets left, but teachers need to book groups as soon as possible to avoid disappointment. Booking details
here
.
The full line up of speakers has been confirmed and it should be a really great day!
First up is Professor David Buckingham, who has opened the event on two previous occasions with excellent presentations about attitudes towards Media Studies and the 2011 Riots. This year, he is going to be talking about the media, marketing and young people, something he has researched extensively as part of a report commissioned by the last government on the impact of the commercial world on children's well-being. David is the author of many books over the past 25 years and is one of the leading experts in the world on media education.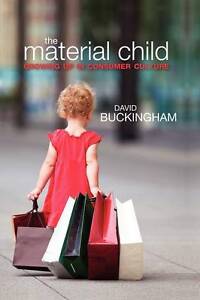 Also from the world of academic research, we will be hearing from Laura Harvey of Brunel University, who is one of the co-researchers on a really interesting project called CelebYouthUk, which looks at how young people make sense of celebrities in relation to aspiration. The project raises lots of issues about our society and attitudes today, particularly in relation to gender and social class. Its
excellent website
is here. Laura will not only talk about the project itself, but also about ways of going about audience research which move away from the questionnaire to more qualitative methods.
From media industries, we have three speakers this year, each with a different perspective.
From television, we have David Brindley, a documentary maker and currently Channel 4 commissioner, who will talk about his work, particularly on Educating Yorkshire and One Born Every Minute.
From film, we have Michelle Eastwood, who produced the films In Our Name and Sex and Drugs and Rock n'Roll, talking through a case study of In Our Name to show how a film gets made and the role of a producer.
We also welcome
Robert McKillop
, an up and coming film-maker who will talk about directing and editing short films.
In the final session of the day, we welcome some former A level film and media students to talk about what they have been doing since they left school or college, giving you an insight into their university courses or careers in media occupations.
BFI Film Academy
I've been tweeting about this and hopefully, if you are interested, you already know about it, but here are some reminders anyway.
The BFI Film Academy is open to young people aged 16-19. It gives amazing opportunities to understand film and to participate in making films. There are three separate layers to the academy:
1. Network Academies: 32 local groups which you can apply for. Some are up and running already, some are still open for applications. These groups run over an extended period, usually of 2-3 months, with weekly sessions and sometimes more intensive half term slots. links to all 32 can be found here:
http://www.bfi.org.uk/education-research/5-19-film-education-scheme-2013-2017/bfi-film-academy-scheme-2013-4/bfi-film-academy-uk-network-programme
2. Specialist residential weeks in animation, VFX, Screenwriting and Documenatry. These all take place in February half term and applications are open now. See
here
3. The NFTS residential for craft skills, where 66 young people will spend 12 days at Easter making short films, tutored by industry professionals and using top quality equipment. Applications are open and full details and application forms are available here:
http://nfts.co.uk/bfi-film-academy
Of the 66 places, around 50 are allocated to people who have already attended a network academy, so your chances are greater if you come through that route.
IMPORTANT: If you want to apply for Screenwriting at the NFTS, the deadline is 4 November, so you need to get in quick! Please note that you CAN apply for screenwriting and do another application for one of the other 60 places if you are unsuccessful. Likewise you can apply for the week long residentials and the NFTS one, to maximise your chances. Good luck!
follow me on twitter:
@petesmediablog